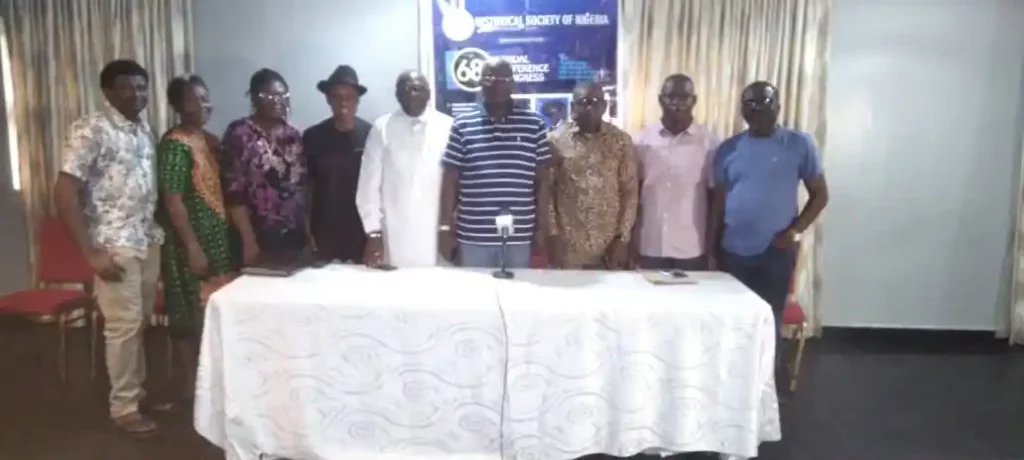 President of the Historical Society of Nigeria, HSN, Professor Sam Aghalino, has said historians can interrogate environmental challenges towards finding lasting solutions.
Professor Aghalino made this disclosure at a pre-annual conference media briefing on this year's 68th Congress of HSN scheduled to hold Monday 9th October, 2023 in Lagos.
According to Aghalino, the society had the craft and capacity to interrogate the environment because they're not new to Nigeria as they evolved over time.
"Using the hindsight of history to check as environmental challenges evolved over time and with this we can analyse, synchronize our findings because we are tired of talking to ourselves as scholars.
He said to this end, "this year's theme of the annual conference/congress is tagged: ' 'History And The Nigerian Environment Since The Pre-Colonial Era'.
"This year's conference is a bit modified as we have the keynote speaker, the speaker and we involved non-governmental organisations that are vast on the issues of the environment.
"We have asked these critical stakeholders to come over to Lagos so that we can discuss these issues as you are aware of the challenging issues of climate change.
The issue of our environment has been on the front burner for sometime now at both local and international fora.
"We have partnered with major stakeholders in the petroleum resources department, NOSDRA and other critical stakeholders."